Thursday, December 24, 2009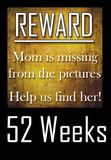 Merry Christmas to everyone!
Happy 52 weeks challenge and God Bless us all
...
Seasons Greetings from: Normandia Family
Posted by

Phebie
at 7:20 PM
5 comments:
Links to this post

Thursday, December 17, 2009
These pics below are one of my favorites...Actually, I have not even submitted these pics as an entry at MM but I used it in the other meme that I joined with.

I consider these as my favorite since this is the first time that the three of us were included in the wedding entourage of my dear friend weeks ago. I just love how my daughter poses every time the camera clicks in front of her.

**smile**
Indeed a Happy Mommy Moments!
For more entries visit Mommy Chris of The Mommy Journey!
Posted by

Phebie
at 10:59 PM
11 comments:
Links to this post

Friday, December 4, 2009

About two months ago, I wrote about my daughter's experience of seeing Ms. Lisa Majuca in person as we watched the
Ballet Masterpiece
of her at SM. She was so enthusiast at that time watching the said recital and that it only explained that she was so eager to learn about it!
I am was so excited when she turned three last month because I can already send her to a ballet school. Indeed, it was the start of a dream come true! Hahhaha...am I that excited? :) Well, last Saturday, I went to Clark Hatch International (

CDO Branch

) to enroll my daughter and let her observed the ballet class of the other kids. She was so hesitant at first that she wanted to go home but when she saw kids of her age and height that was the time that she got interested and join the group for her first lesson.


Actually, she's not yet officially enrolled because her instructor would just let her IN to observe for two sessions (
every Saturday
). If my daughter's mind will be now ready/set for a proper class then that's the time that she'll be registered. Hope she will show some interests next week!
Indeed dancing is her forte! Happy MM everyone!
Posted by

Phebie
at 12:07 AM
10 comments:
Links to this post